Harsimran
Physiotherapy
Kind words can be short and easy to speak, but their echoes are truly endless.
MEET OUR DOCTORS
Sed ut perspiciatis unde omnis iste natus error sit voluptatem accusantium doloremque laudantium, totam rem aperiam, eaque ipsa quae ab illo inventore veritatis et quasi architecto beatae
HARSIMRAN PHYSIOTHERAPY & REHABILITATION CLINIC runs under the able guidance of Dr. Himanshu Saluja(PT) who have the experience of more than 9 years from most of the popular institutes in health care.
HARSIMRAN PHYSIOTHERAPY & REHABILITATION CLINIC was established in 2013 and since then more than 4000 patient had been successfully treated and satisfied. clinic has a great ambience which takes away the half pain instantly.
HARSIMRAN PHYSIOTHERAPY & REHABILITATION CLINIC is well furnished with all the modern equipments and modalities for the patient care and the team is well skilled to handle all the equipments. every patient is examined thoroughly and the diagnosis is made. then it is according the diagnosis the goals are set to relieve the patient and best physiotherapy protocol is established which constitutes the balance of various therapies like electrotherapy, manual therapy, exercise therapy, dry needling therapy, manipulative therapy, trigger point therapy and so on.
HARSIMRAN PHYSIOTHERAPY & REHABILITATION CLINIC is located in a easily accessible location with a good connectivity and enough parking space with wheel chair and stetcher facility too.
HARSIMRAN PHYSIOTHERAPY MORAL
To provide treatment that has great healing powers based on latest evidence based scientific knowledge, removing the root cause and making patient painfree forever in a confidential, respectful & caring manner.
To make painfree, healthy, independent and active humanity
To provide patient satisfaction and best possible relief in a skillful and dignified way.
Key POINTS OF HARSIMRAN PHYSIOTHERAPY
1. Now one need not bear with pain and discomfort anymore, as one of the most PREMIER and ABLE chain of Physiotherapy and Rehabilitation Services under the tag of HARSIMRAN PHYSIOTHERAPY AND REHABILITATION CLINIC is at your services.
2.We at HARSIMRAN PHYSIOTHERAPY AND REHABILITATION CLINIC caters ourselves to enhance and improve your QUALITY OF LIFE by incorporating you back into your FUNCTIONAL LIFE and by alleviating all your pain and discomfort.
3. We focus not only on symptoms, but also on cause and thus prevent recurrences.

OUR PATIENTS SAY
Sed ut perspiciatis unde omnis iste natus error sit voluptatem accusantium doloremque laudantium, totam rem aperiam, eaque ipsa quae ab illo inventore veritatis et quasi architecto beatae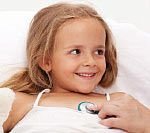 At vero eos et accusamus et iusto odio dignissimos ducimus qui blanditiis praesentium voluptatum deleniti atque
At vero eos et accusamus et iusto odio dignissimos ducimus qui blanditiis praesentium voluptatum deleniti atque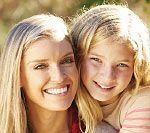 At vero eos et accusamus et iusto odio dignissimos ducimus qui blanditiis praesentium voluptatum deleniti atque