ELECTROTHERAPY MEANS application of physical agents for the purpose of treatment. Physical agents can range from heat, cold, radiations, electrical currents to diathermy.
Electrotherapy is being used for the purpose of treatment since 100 years with immense results but in varied forms, now more advanced modalities are available with evidence based practise. Electrotherapy constitutes wide variety of modalities. It is on the basis of physiotherapists diagnosis which modality is to be  used and what has to be the dosage.
There are various indication and contraindication of every modalities and it is the duty of physiotherapist to decide accordingly.
We at HARSIMRAN PHYSIOTHERAPY CLINIC have every modalities available with expert and skillfull physiotherapist to decide for the modalities and dosage to give patient the best of painrelief .
The physiotherapy modalities can be classified into 3 sub groups as mentioned below
ELECTRICAL STIMULATION AGENTS / MODALITIES
THERMAL AGENTS / MODALITIES
NON THERMAL AGENTS / MODALITIES
Transcutaneous Electrical Nerve Stimulation (TENS)
Infra Red Irradiation (IRR)
[Pulsed] Ultrasound
Interferential Therapy (IFT)
Shortwave Diathermy (SWD)
Low Intensity Pulsed Ultrasound (LIPUS)
Neuromuscular Electrical Stimulation (NMES)
Microwave Diathermy (MWD)
[Pulsed] Shortwave Therapy (PSWT)
Functional Electrical Stimulation (FES)
Other RF Therapies
[Pulsed] Laser Therapy (LLLT / LILT)
Faradic Stimulation
Hydrocollator Packs
[Pulsed] Microwave Therapy
Iontophoresis
Wax Therapy
Low Intensity RF Applications
High Voltage Pulsed Galvanic Stimulation (HVPGS)
Balneotherapy ( inc spa/whirlpool)
Pulsed Electromagnetic Fields (PEMF's)
Low Intensity Direct Current (LIDC) and Pulsed LIDC
Fluidotherapy
Microcurrent Therapies
Twin Peak Monophasic Stimulation
Therapeutic Ultrasound
Magnetic Therapies
Diadynamic Therapyn
Laser Therapy
Pulsed Magnetic Therapy
H Wave Therapy ; Action Potential System (APS)
Static Magnetic Therapy
Russian Stimulation : Medium Frequency Stimulation
Cryotherapy / Cold Therapy / Ice / Immersion Therapy
Microcurrent Therapy
Rebox Therapy; Scenar Therapy
Microcurrent Therapy (MCT)
Every electrotherapy modality produces certain physiological effects in the body and these in turn cure the condition.
  OFFICE LOCATIONS
Plot No. 415, Near Main Market,

Beside Hotel Grand Inn

Sector 4, Vaishali,

Ghaziabad-201010
MEET OUR DOCTORS
Sed ut perspiciatis unde omnis iste natus error sit voluptatem accusantium doloremque laudantium, totam rem aperiam, eaque ipsa quae ab illo inventore veritatis et quasi architecto beatae

OUR PATIENTS SAY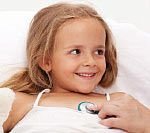 At vero eos et accusamus et iusto odio dignissimos ducimus qui blanditiis praesentium voluptatum deleniti atque
At vero eos et accusamus et iusto odio dignissimos ducimus qui blanditiis praesentium voluptatum deleniti atque. emo enim ipsam voluptatem quia voluptas sit aspernatur aut odit aut fugit, sed quia consequuntur magni dolores eos qui ratione voluptatem sequi nesciunt.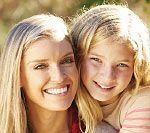 At vero eos et accusamus et iusto odio dignissimos ducimus qui blanditiis praesentium voluptatum deleniti atque